SKI
GUIDING
Book the Best Ski Guiding in Cervinia, Courmayeur, Champoluc!
Private Ski Guiding in CERVINIA, COURMAYEUR, CHAMPOLUC and La Thuile is the perfect way to explore mountains in complete safety, to take your shared passion to the next level creating memories together. My aim is to help you hone your skills while showing you all that Aosta Valley unique mountains have to offer.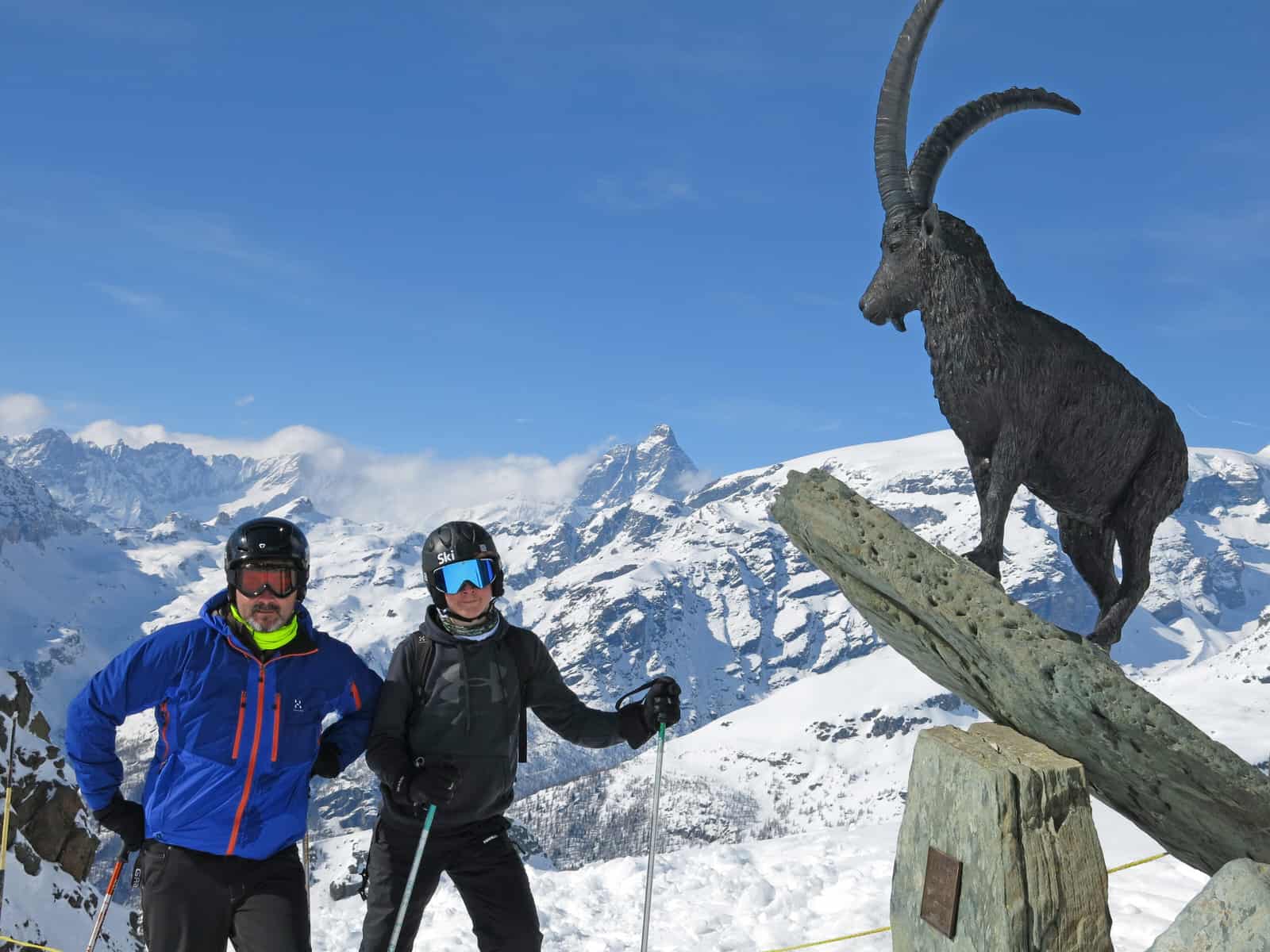 Thanks to my diploma in food & beverage I can advise you on excellence of Italian food and wine, different activities and accommodation choices. You will experience the most authentic traditions of our unique Aosta Valley mountains.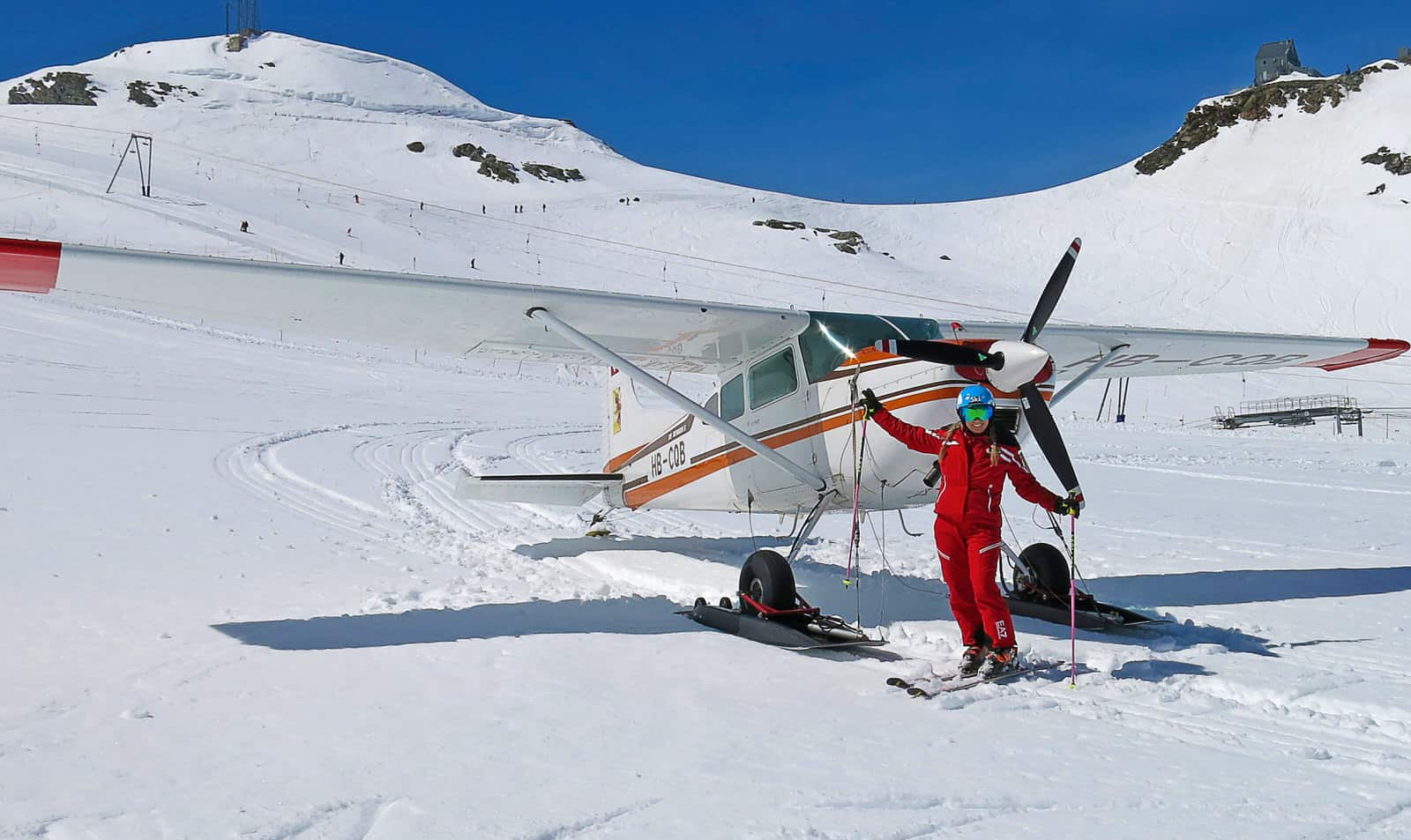 Customize your day and your ski holiday with a private ski guiding and explore our legendary terrain on your own terms:
Considered by many to be one of the best ski resorts in Europe, if not the world. 322 km of high-altitude slopes with pistes up to 3.880 mt
Slopes: Breuil-Cervinia is a perfect destination for intermediate and beginner skiers, with very long and wide piste. Advanced skiers can enjoy great freeride terrain including tree skiing.
BOOK NOW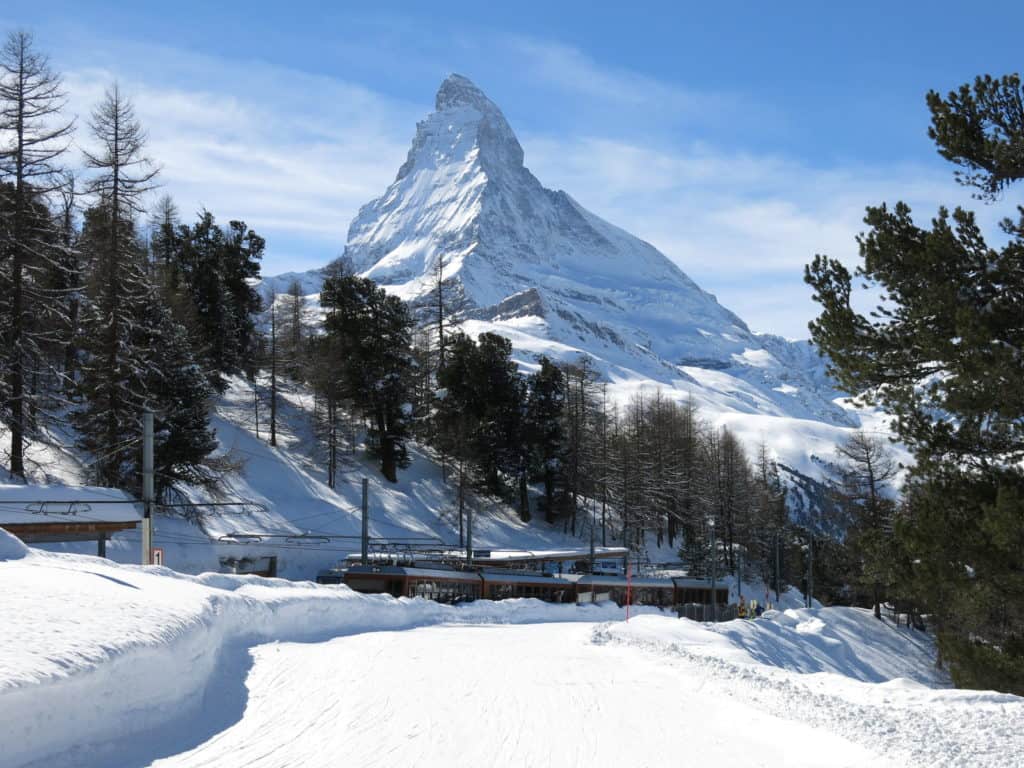 Located at the bottom of a basin overlooked by the Mont Blanc chain, has 100 km of slopes and it is linked to the Vallée Blanche and Chamonix.
Slopes: Courmayeur ski area is an ideal destination for intermediate and advanced skiers. There are some beginner slopes, but most piste best suit intermediates.
BOOK NOW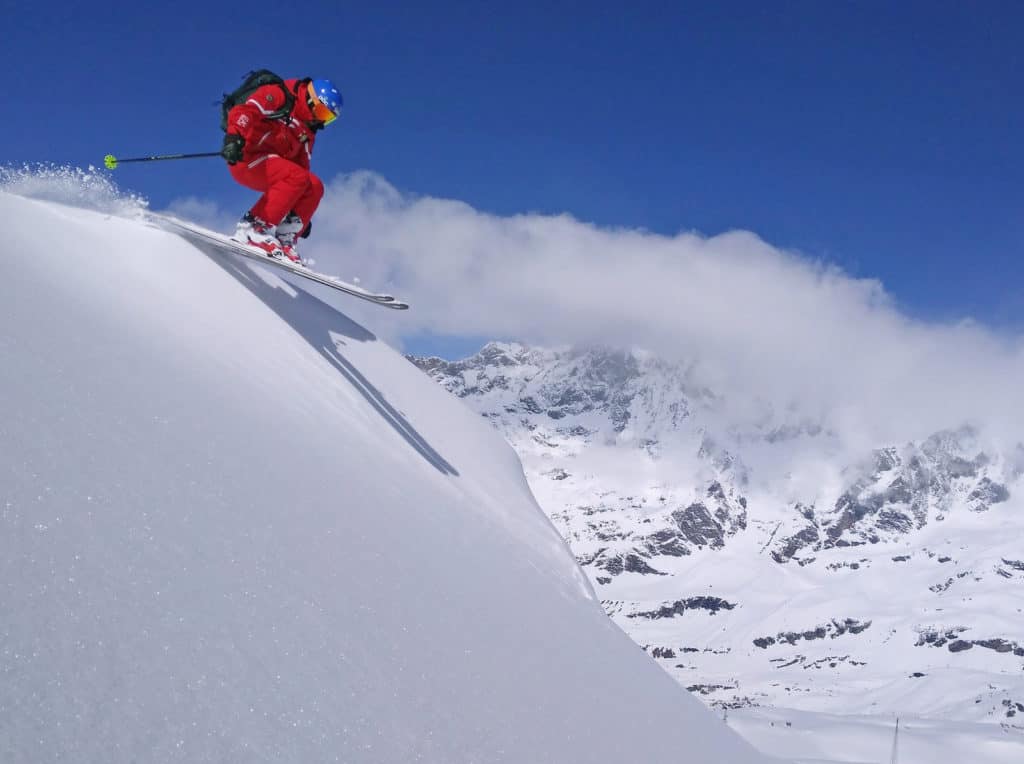 185 Km of pistes to explore and spread across three resorts (Champoluc, Gressoney and Alagna) with great glacier views, uncrowded slopes and fabulous off-piste.
Slopes: Champoluc is a great destination for intermediates and experts skiers; it offers mainly red runs, awesome off-piste, and freeride adventures.
BOOK NOW
152 kilometres of slopes linked with La Rosiere in France, create the Espace San Bernardo ski area. A great mix of magnificent intermediate terrain, great reds and ferocious blacks.
Slopes: linked with French resort of La Rosiere La Thuile is best suited to intermediates and advanced skiers although there are slopes groomed for beginner. The steep runs back to the resort include "Piste 3″, the World Cup Downhill run.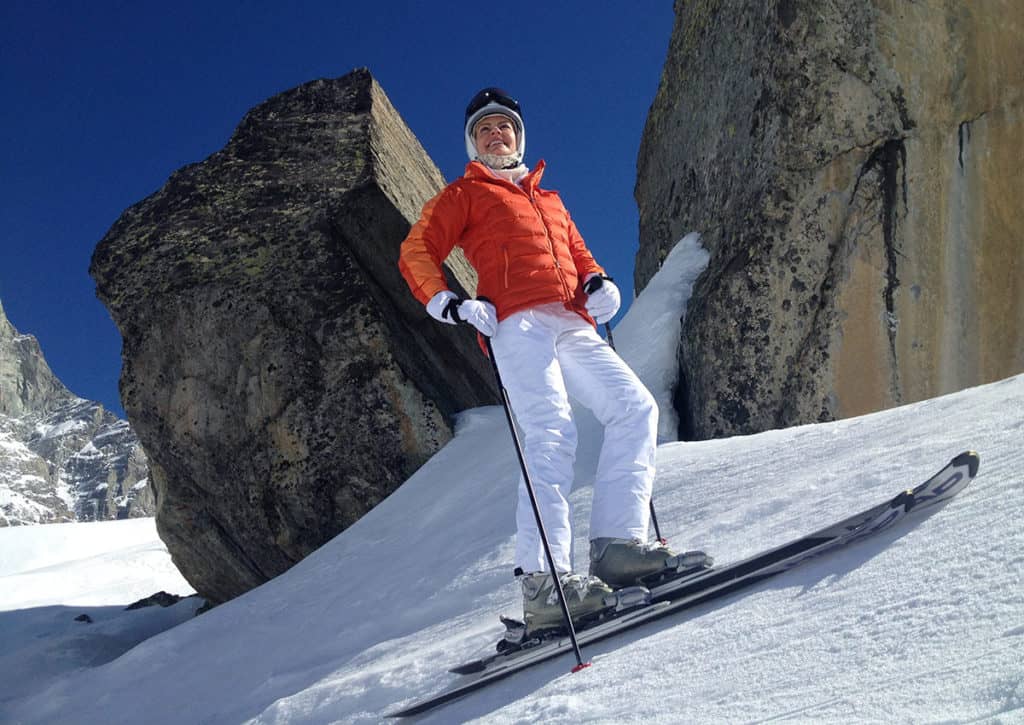 You will experience priority lift access (where is available), flexible meeting times and locations and complimentary advise on ski equipment.
BOOK NOW
✓ CHECK YOUR ABILITY:
❅ Intermediate / Red Runs: You can skiing mostly parallel in a couple different turn sizes / You are able to make parallel turns with a pole plant
❅ Advanced / Black Runs: You  can make different turns sizes and shapes, including rhythmic short turns and large carved turns / You feel comfortable exploring black terrain
✓ PRIVATE SKI GUIDING
CERVINIA ❅ COURMAYEUR ❅ CHAMPOLUC ❅ LA THUILE
✓ Full Day from 9:00am – 4:30pm.
✓ Half Day from 9:00am – 1:00pm or 1:30pm – 5:00pm.
Ski School Cervinia, Champoluc, Courmayeur, La Thuile